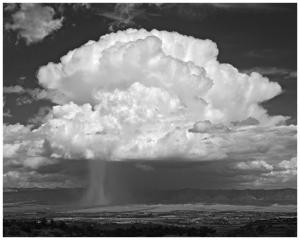 I am very pleased to announce that one of my photographs has been selected for exhibition at the Jarrettsville Library in conjunction with National Library Week.

Weather…Naturally! is the theme of this year's exhibition - fine art photographs inspired by, created by, or depicting the weather – good, bad, blustery, and beautiful.

The Jarrettsville Library's annual photo contest and exhibition has grown significantly in recent years, and is widely popular with both amateur and professional photographers. From the 117 entries received (at one entry per individual), the panel of judges selected only 24 works for the actual print exhibition. To have one's work selected as worthy for the exhibition is quite an achievement. This is my first attempt to enter this annual competition.

An Artist's Reception is scheduled for Tuesday, April 12th from 6 to 8pm at the Jarrettsville Library, 3722 Norrisville Road, Jarrettsville, Maryland. Monetary prizes will be...